Look at What You Helped Us Accomplish! 🎉
Look at What You Helped Us Accomplish! 🎉
Thanks to you, Dimers, On 11/10 we were able to help My Gym Foundation provide adaptive equipment to FIVE wonderful kids and their families.  Read more about their stories below.
Isla & TJ
Isla is a three-year-old with Koolen-de Vries Syndrome, which a rare genetic condition. She also has level 3 Autism Spectrum Disorder, an array of speech, swallowing, and language difficulties, and low mobility. Isla suffers each day from overstimulation, as well as not receiving enough proper sensory input. Your donations helped Isla get a sensory compression Raindrop Swing as well as a weighted blanket to help with her sensory needs.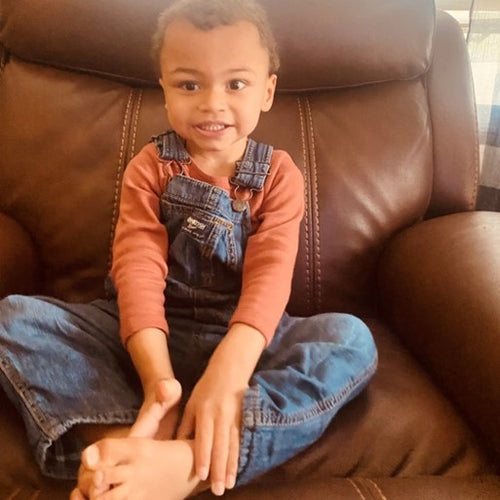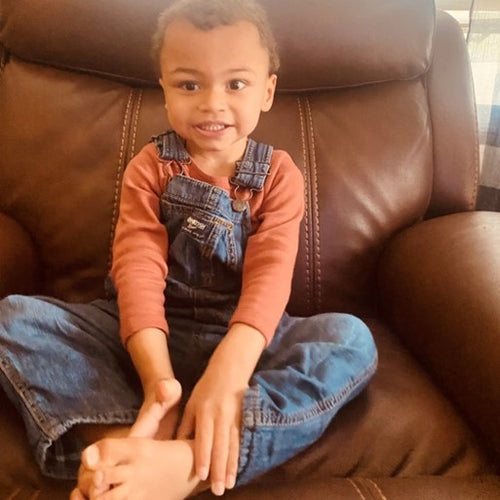 Bradley
Bradley is a non-verbal 3-year-old boy. He has been diagnosed with PVL (Peri ventricular leukomalacia), the genetic disorder NAA15, a heart defect, and lung disease. In addition, Bradley is a level 3 autistic child who is constantly sensory seeking and is a huge elopement risk.
Your donations helped Bradley's family secure a Wonderfold Wagon so they can safely take Bradley and his siblings out of the house and into the community.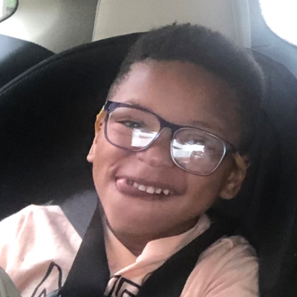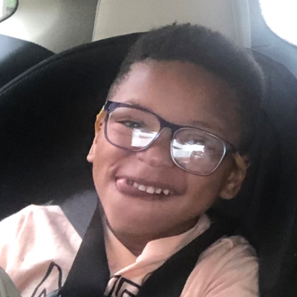 TJ
TJ was not breathing at birth and has several disabilities. At 6 years old today, TJ has severe eczema, sensory processing disorder, anxiety, allergies, and a sleep disorder. He also has an upcoming autism evaluation.
TJ thrives off heavy play, the use of gross motor skills, and rocking. Your donations were able to help get him a Climbing Arch Rocker so he can rock and move securely and safely.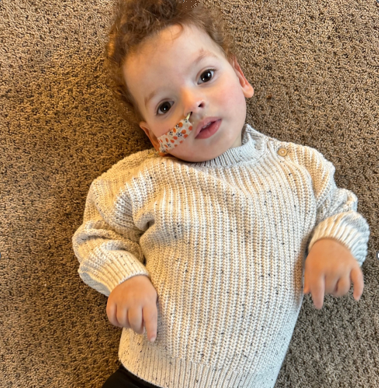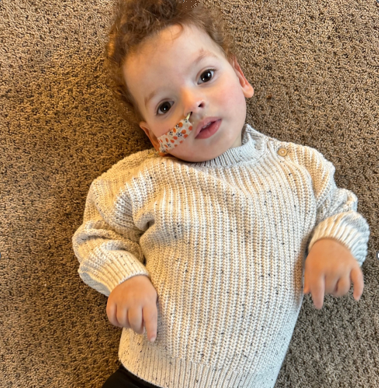 Greenwald
Greenwald is a 2-year-old boy who was born with Lissencephaly, a severe and rare brain malformation that causes developmental delays. His family sought out to find something that would allow him to be more comfortable and safe day-to-day that would also allow him to play safely with his siblings.
Your donations helped Greenwald get a special tomato chair, an adaptive seating system that provides support in a variety of sitting positions. 
Noor
Noor is an 11-year-old girl who suffers Fibrodisplasia Ossifican Progressiva (FOP). Her family is currently going through a great deal of financial expenditures because Noor's physical needs have changed drastically. She's no longer able to walk and is wheelchair-bound.
Your donations helped Noor get a wheeled shower chair to help support her physical limitations and provide a sense of safety for her family.